One Piece – Predicting 3 possible outcomes in Yamato's battle
One Piece: Predicting 3 possible outcomes in Yamato's battle against father Kaido
The battle of the father and son Kaido promises to be very interesting.
Yamato appeared at the end of One Piece chapter 1015 to fight Kaido. And what will be the outcome of Kaido's fight against Yamato?
While waiting for the next chapter from Eiichiro Oda to know the answer, let's predict what might happen between Kaido and Yamato!
1. Yamato will fall without doing much damage to Kaido, just like the Nine Red Bao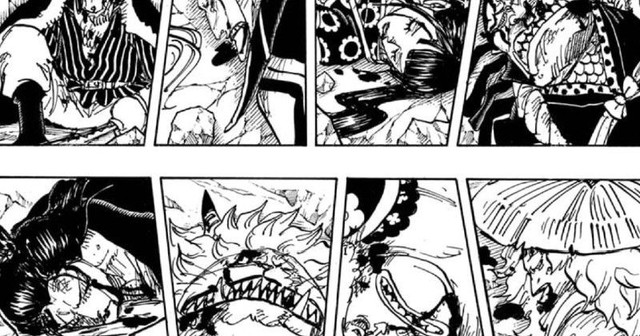 One Piece: Predicting 3 possible outcomes in Yamato's battle against Kaido's father – Photo 1.
Previously, there had been two attacks against Kaido, the first was the Nine Hong Bao group but unfortunately they fell without being able to cause any significant damage to the Yonko. The wound caused by Zoro inlaid on Kaido seems to be more severe than the wounds that the Nine Red Bags created. Since Kaido is said to be an invincible one-on-one, I doubt there's a chance that the fight between Yamato and Kaido will also end badly. That is, if there is no one to help Yamato, and Kaido's situation is as it is now, he probably won't take any more damage.
2. Yamato will wound Kaido, just like Zoro and Luffy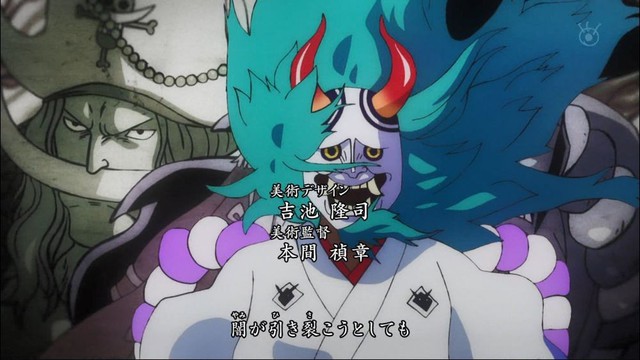 One Piece: Predicting 3 possible outcomes in Yamato's battle against Kaido's father – Photo 2.
The detail that Kaido instantly transforms into his hybrid form to fight his daughter is interesting. That means that although Yamato won't win against his father, Kaido himself doesn't underestimate Yamato's strength. So it would be meaningful if Yamato could at least inflict more pain on his father. Before that, Zoro was able to inflict a scar on Kaido's body with Asura.
If we consider that Yamato's strength is only half that of Kaido, then you know, that half is enough to make her stronger than most of the other characters in Onigashima. Especially if Yamato has high level Haki, it is completely possible to injure Kaido, especially when the injuries caused by Luffy and Zoro are inhibiting Kaido.
3. Yamato can buy time until help arrives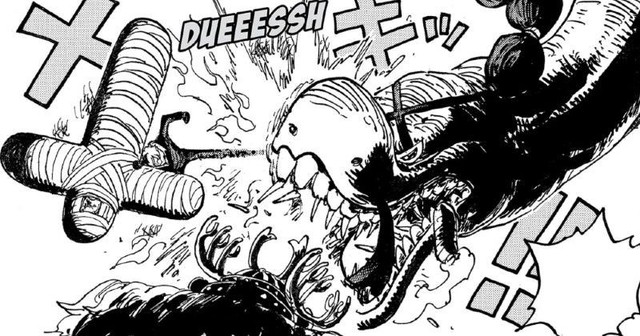 One Piece: Predicting 3 possible outcomes in Yamato's battle against Kaido's father – Photo 3.
Previously, I had hypothesized the possibility of a third wave of attacks on Kaido. But right now, those who can fight the Yonko are still busy, everyone has their opponent. Specifically, Sanji is fighting Queen, Jinbe is still busy fighting Who's Who. Franky and Robin deal with Sasaki, Marco still seems to be facing King.
Therefore, Yamato may not be able to defeat her father, but she can completely hold back Kaido, buying time until reinforcements arrive. If Kaido is left alone and without an opponent, he can go down and mess things up. Maybe even meet Big Mom again downstairs and continue fighting together.
If Yamato can at least restrain Kaido, then Kaido will be busy for a while, buying time for Franky, Sanji, Marco, and Jinbe to defeat their enemies and then move forward to help Yamato.
So who is most likely to help Yamato?
Come to think of it, the ones who are free right now are Usopp and Nami, those two can be interesting supports, while Yamato will be the main attacker in the fight against the Yonko. As for Sanji's battle is just beginning, but I doubt he'll be able to outrun Queen any time soon. However, Jinbe and Franky's war has come a long way, so it's possible that the two will finish off their enemies and go to the roof of the island in the near future.
X Drake can also go hands-free as Chopper has finished curing the Ice Devil virus outbreak and now has Sanji's help in the stage area. In addition, there is a possibility that Kaido's men will soon betray due to the effects of Tama's Devil Fruit powers, so a warrior like Drake could be against Kaido.